Our user-friendly authoring tool has everything you needs to create, edit and upload compliance communications.

From creating new policies, editing our existing eLearning or uploading an important presentation, our authoring tool allows you to create the message you need your workforce to see.
Create relevant compliance communications for your organisation
Easily develop and implement training programmes to address critical issues
Maintain full version control of every change made
Use our pre-configured interactions & templates to create engaging communication with ease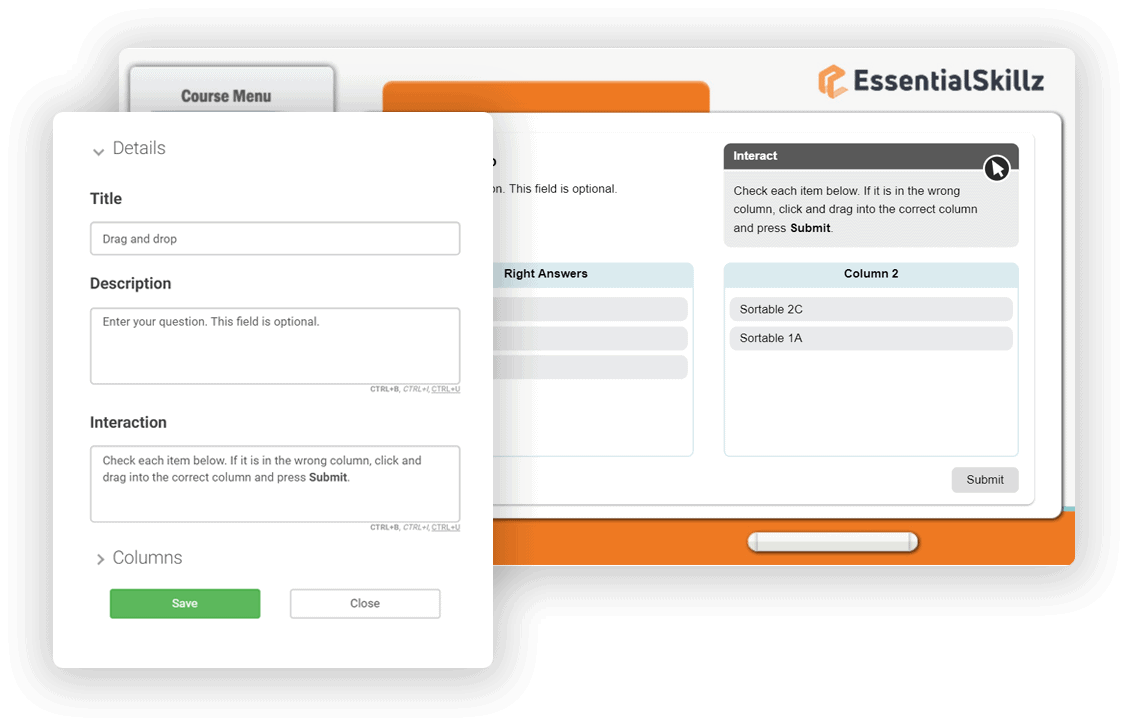 Deliver relevant training
Edit our existing eLearning library or develop your own courses to create relevant training that's specific to your organisation's policies and procedures.
Promote correct behaviours
Engage your workforce with compliance training that is relevant to their role and strengthen your compliance culture by promoting the behaviours you need from your workforce.
Please click on the link below and confirm you have read and you are accepting the policy
Upload or link to a policy document
Loved by users - trusted by enterprises
We measure success not by how we see ourselves, but by the quality of our customer's experience
Find out why over 500 global brands trust us to ensure compliance