WorkWize Compliance Platform
A compliance platform that engages your workforce
Reduce your people risk to create a competitive advantage with WorkWize, a compliance platform that engages your workforce and enhances your compliance culture.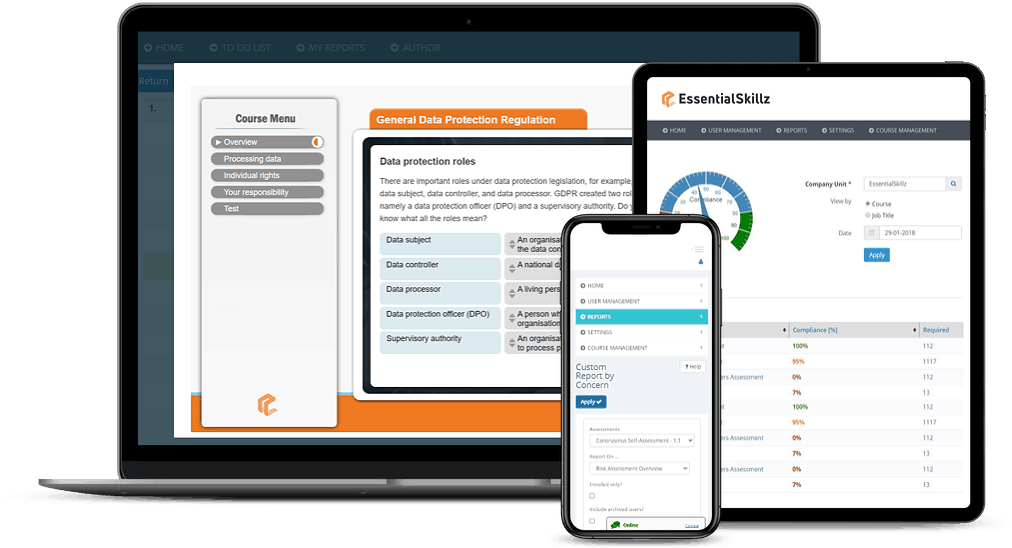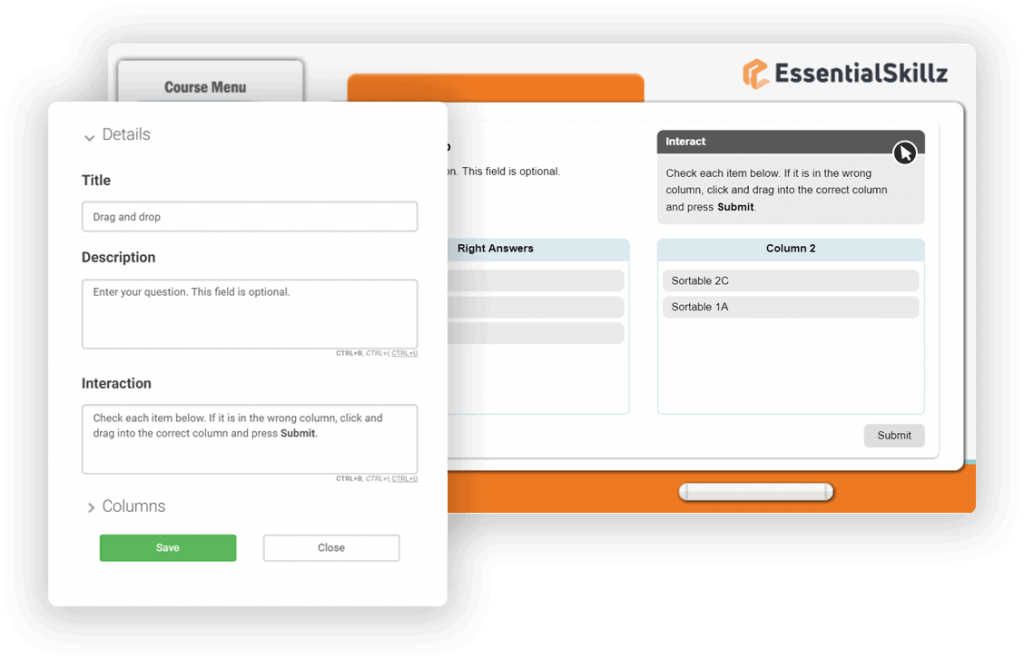 Author your communication
Quickly and simply create and customise your compliance communication using WorkWize's in-built authoring tool. Upload and customise your documents, policies and training and engage your workforce with information that is relevant and specific to their roles. Maintain full version control of all edits and changes to maintain a complete audit trail.
Create relevant compliance communications for your organisation
Easily develop and implement training programmes to address critical issues
Maintain full version control of every change made
Use our pre-configured interactions & templates to create engaging communication with ease
Automate the compliance process
Ensure your communication is delivered to the right people at the right time. With WorkWize's automation, your message will be delivered to the relevant people and repeated until understanding of the message is confirmed. The automation will also complete employee onboarding and recurring training to improve efficiency and reduce the burden on administrators.
Automatically distributes compliance communications for you
Can identify which employees need what training
Uses effective message frequency to increase engagement
Improves efficiency and reduces administrative burden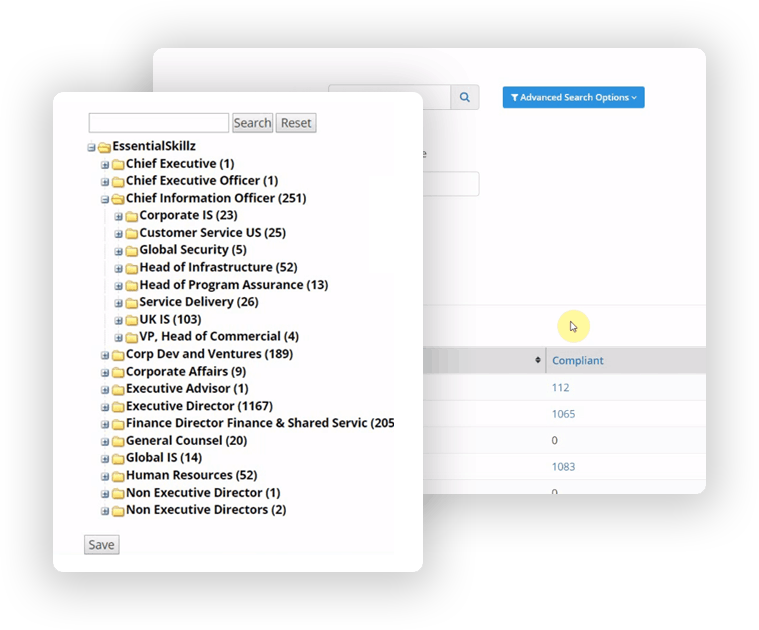 Over 70 SCORM compliant, fully customisable online training courses covering critical Health & Safety, Business Protection and Wellbeing topics.
Over 500 global brands trust EssentialSkillz to ensure compliance, see what they have to say about our system.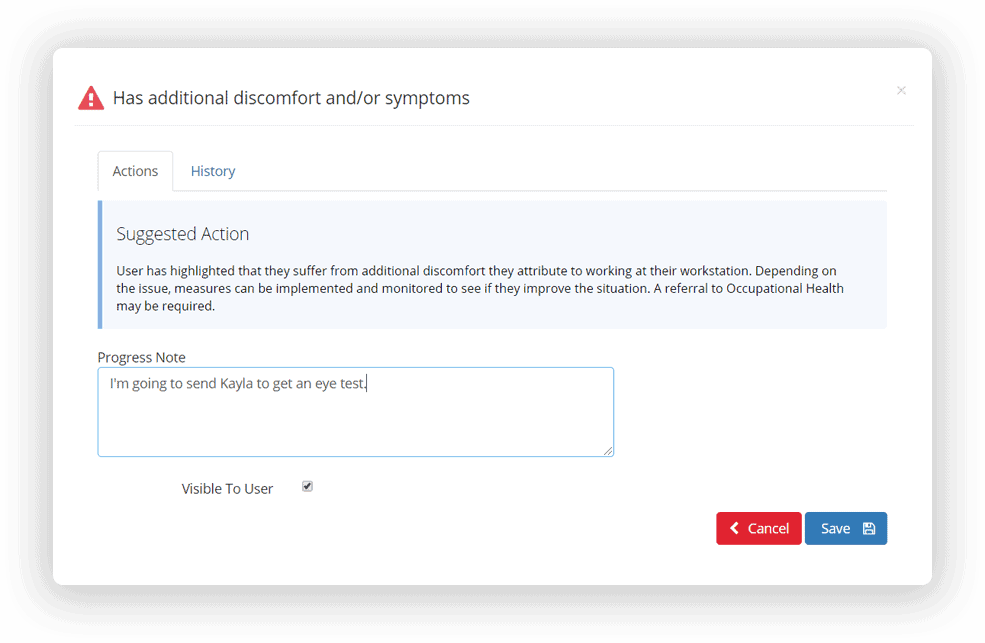 Identify & resolve risk with People Risk Assessments
Identify and resolve safety & compliance risk across your organisation frequently and quickly with WorkWize's people risk assessments. Cooperate with employees and empower them to raise and resolve concerns to create accountability, increase efficiency and strengthen your compliance culture.
Empower employees to identify and resolve concerns
Places accountability on employees to raise concerns
Quickly identify and prioritise high risks and monitor trends
Effective for identifying risks for homeworkers
Report for data-backed decision making
Use in-depth reporting to gain insight into your compliance and people risk. With WorkWize's advanced reporting you can easily spot and resolve compliance gaps and lack of engagement. Our compliance and engagement metrics give you the awareness you need to continuously improve your workforce's compliance.
Gain insight into your compliance and people risk
Identify and resolve compliance gaps and lack of engagement
Share compliance performance metrics with your organisation
Maintain a full audit of everything that happens within the compliance platform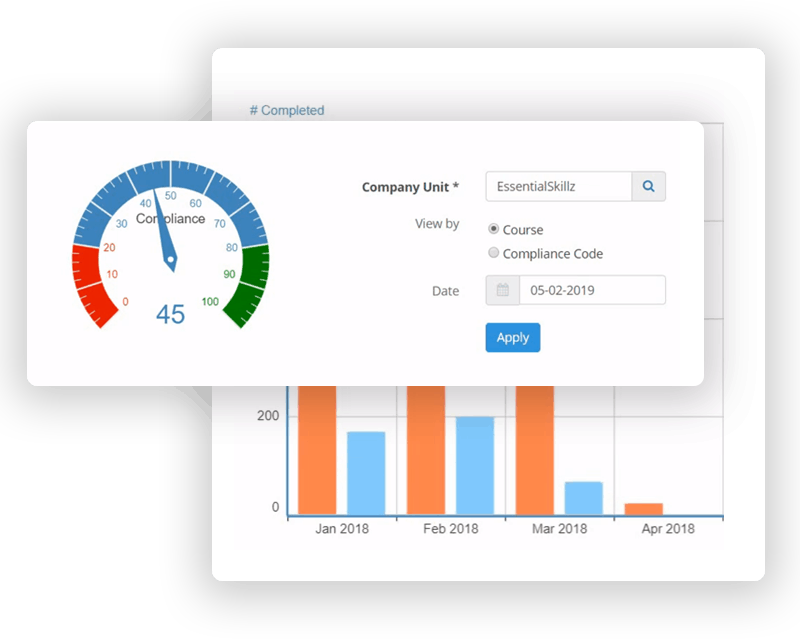 Engage your workforce
Deliver information and training that is relevant and specific to the roles of your workforce. Use our reporting to measure engagement and identify compliance gaps.
Enhance your compliance culture
Customise your training to outline what behaviours are expected from your workforce. Empower employees to identify and report concerns to create accountability.
Reduce your people risk
Optimise the process of identifying risk with our people risk assessments. Take data-backed decisions to reduce people risk and protect your organisation from losses.
Improve communication
Improve communication in your organisation around compliance related matters. Use WorkWize to deliver frequent and timely compliance information so your workforce always knows what to do.
Reduce the burden on administration
WorkWize automates the compliance process to improve operational efficiency. This reduces the burden on administration, giving your organisation more time to focus on other business objectives.
Increased competitive advantage
Remove preventable disruptions to operations by reducing your people risk. Get ahead of competitors with a workforce that is engaged with compliance and knows what to do and when to do it.
Analyse stress levels in the workplace
The EssentialSkillz Stress Survey Tool lets you distribute the HSE Management Standards survey and export the results in a format compatible with the HSE Management Standards Analysis Tool.
Loved by users - trusted by enterprises
We measure success not by how we see ourselves, but by the quality of our customer's experience
Find out why over 500 global brands trust us to ensure compliance