People risk assessment tool
Our people risk assessment the most efficient way to proactively identify, manage and eliminate risk within your organisation.

Develop risk assessments that allow users to manage low-level issues and escalate high-level concerns directly to administrators.
Empower employees to identify and resolve concerns
Places accountability on employees to raise concerns
Quickly identify and prioritise high risks and monitor trends
Effective for identifying risks for homeworkers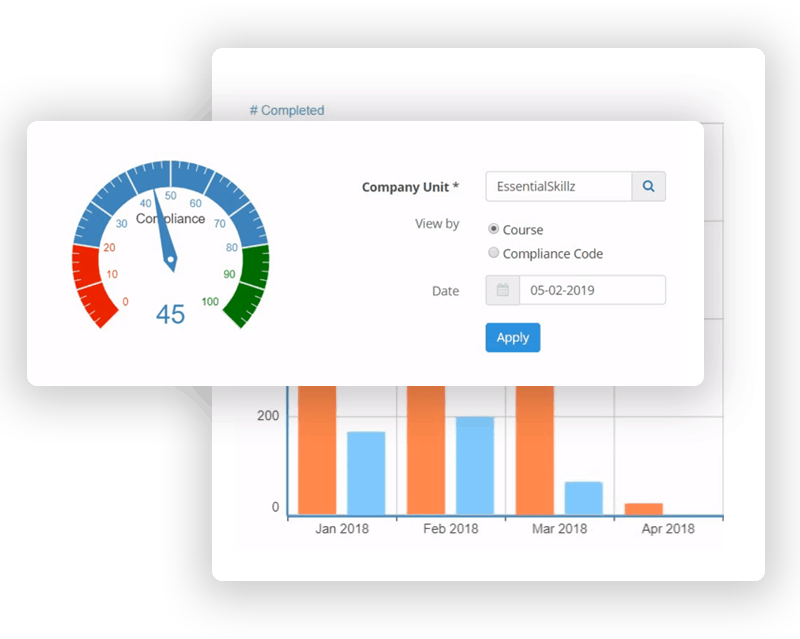 Early risk identification
Maintain a good risk radar across your organisation with WorkWize people risk assessments. Spot risk early and take action quickly.
Efficient risk resolution
Streamlines your risk resolution process to increase efficiency and productivity with the WorkWize people risk assessments.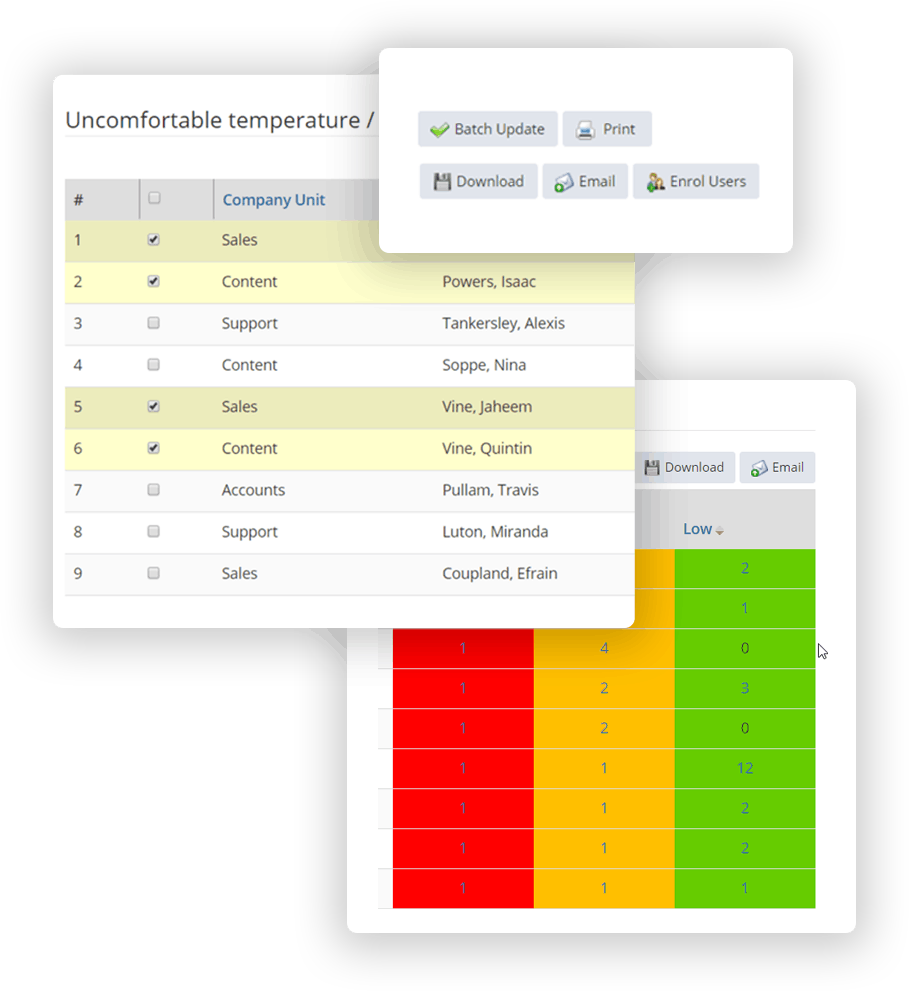 Combine our key features with your existing platform to create a system that works for you.
A versatile in-built authoring tool that allows you to create interactive and engaging training courses at no extra cost.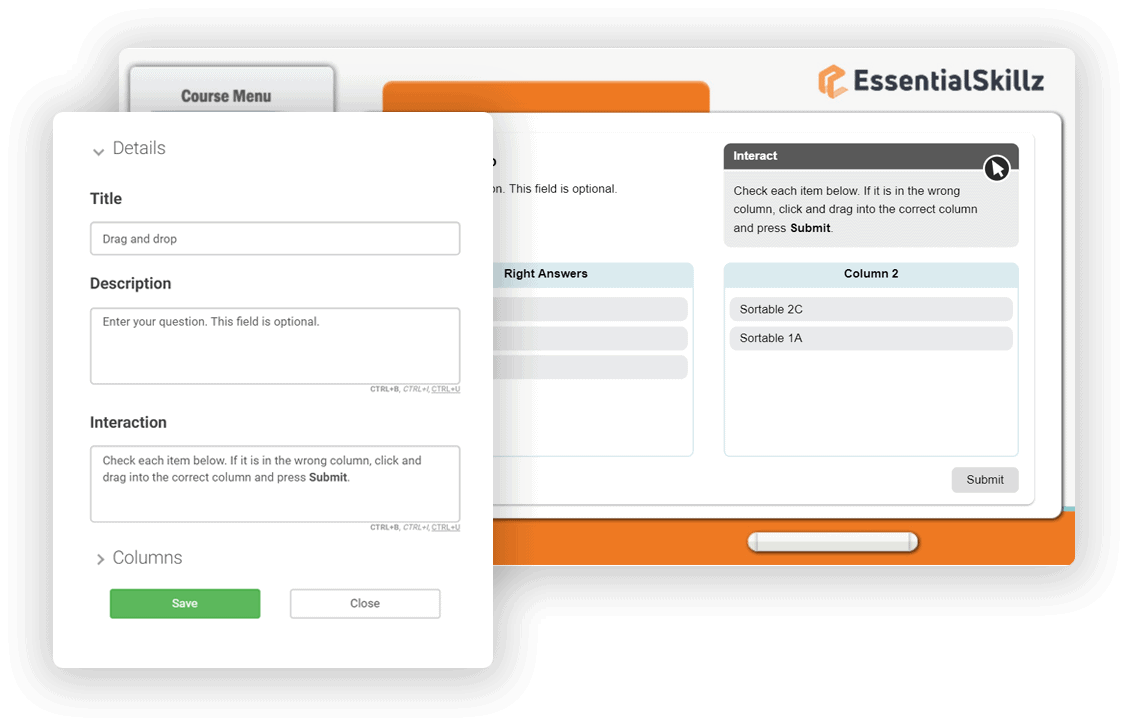 Courses & risk assessments
We offer a range of self-assessments and risk assessments that accompany some of our online training courses. The assessments aim to highlight potential areas of risk within your organisation, enabling you to take appropriate action.
Coronavirus Self-Assessment
DriveWize Risk Assessment
ErgoWize DSE Risk Assessment
New & Expectant Mothers Risk Assessment
Fire Safety Self-Assessment
Homeworkers Risk Assessment
Hybrid Working Self-Assessment
International Travel Risk Assessment
Lone Working Risk Assessment
Manual Handling Self-Assessment
EssentialSkillz provides a wide range of full-length courses, ranging from 30 minutes to 90 minutes, to help organisations achieve compliance and to educate staff on protecting themselves and others.

The accompanying risk and self-assessments are designed to streamline the assessment and risk management process.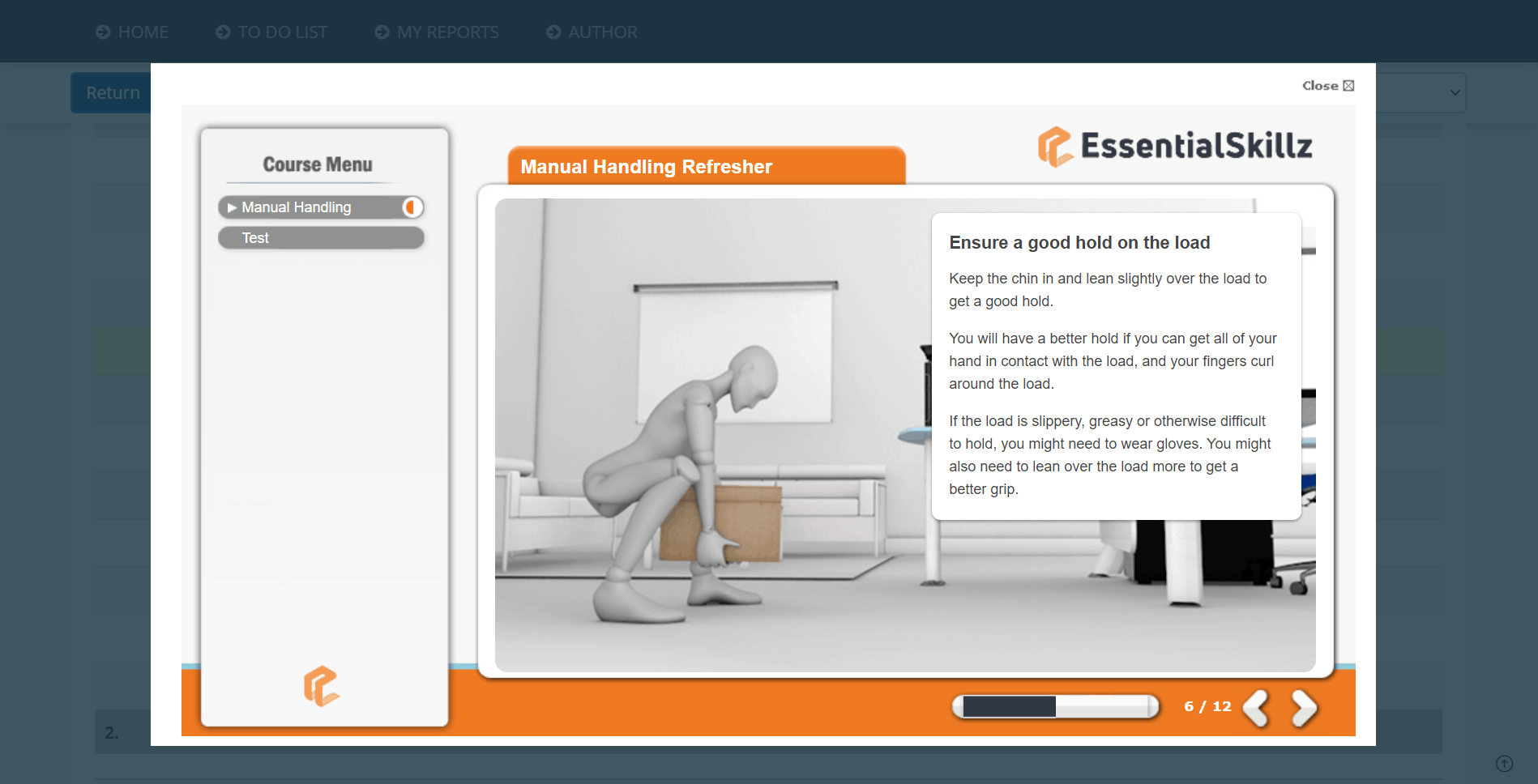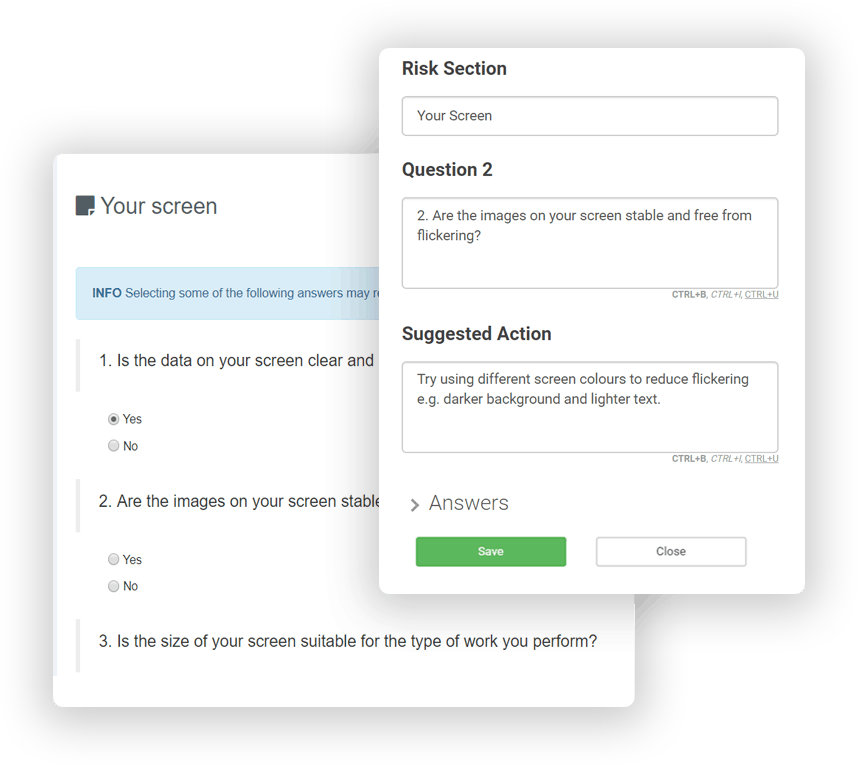 About our risk assessments
From step-by-step training advice to visual guides and checklists, our detailed training and risk resolution modules give users everything they need to confidently manage risks in their workspace.
Risk and self-assessments are fully customisable for you to reflect specific examples and requirements for your workplace
Report on all aspects of risk, including risk levels, trends and overall progress. 
Automatically enrol users on essential risk assessment modules based on their job role, department, location and more.
EssentialSkillz Risk Assessment FAQs
Loved by users - trusted by enterprises
We measure success not by how we see ourselves, but by the quality of our customer's experience
Find out why over 500 global brands trust us to ensure compliance