Compliance Refresher Pack
In an effort to help employees maintain their knowledge of certain topics and save time in your organisation, EssentialSkillz has created refresher courses for some of the most popular course titles within our training libraries.
These courses are short, 10-15 minute courses comprising of the most critical, need-to-know information from the full-length titles.
The aim is to use these courses in conjunction with the full-length courses we offer.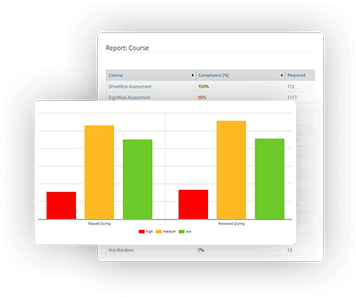 Currently, this refresher pack contains:
Electrical Safety
ErgoWize (DSE)
Fire Safety
Hazardous Substances (COSHH)
Manual Handling
Risk Assessment
Slips, Trips and Falls
Stress Awareness
EssentialSkillz will be continuing to update this refresher pack. And like all EssentialSkillz courses, these refresher courses will be fully customisable by your organisation at no extra cost.
EssentialSkillz provides a wide range of full-length courses, ranging from 30 minutes to 90 minutes, to help organisations achieve compliance and to educate staff on protecting themselves and others. 
In addition to enrollments in these courses, it can be useful for organisations to refresh employees' knowledge on certain topics. However, due to busy work schedules and other time commitments, it might not always be feasible to enrol employees on the same, full-length course multiple times a year.
Each of these short refresher courses includes the most critical, need-to-know information from our full-length titles, and is about 10 minutes in duration.
The aim is to use these courses in conjunction with the main courses we offer to help refresh employees' knowledge of various topics.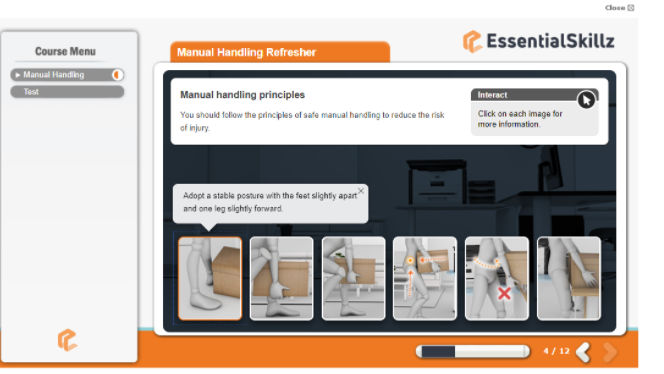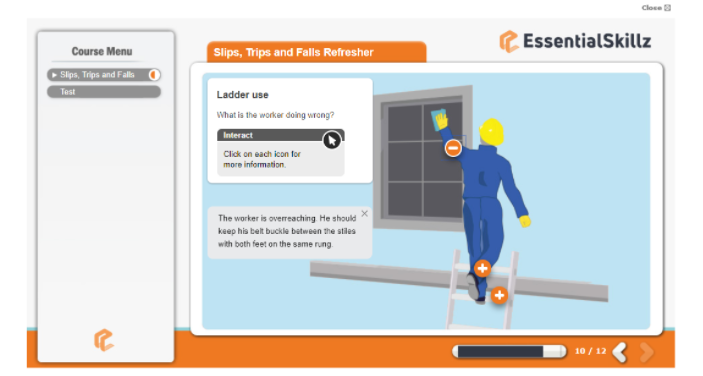 Can't find exactly what you're looking for? Not sure what training you need, or how much it costs? We can help.
Fully access any of our courses to see if this award winning content is the right fit for your organisation.
All our courses provide technically accurate training which keeps your organisation in line with best practice. We include the latest techniques in learning which ensure learners are engaged throughout. Our courses are also: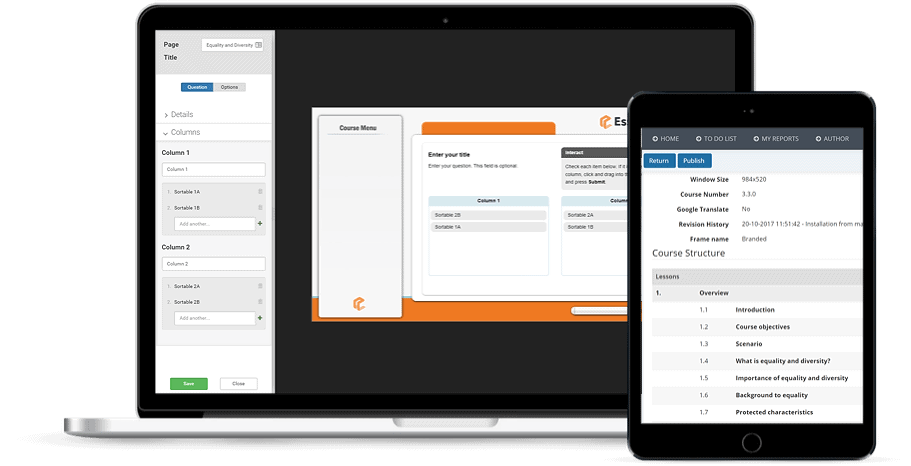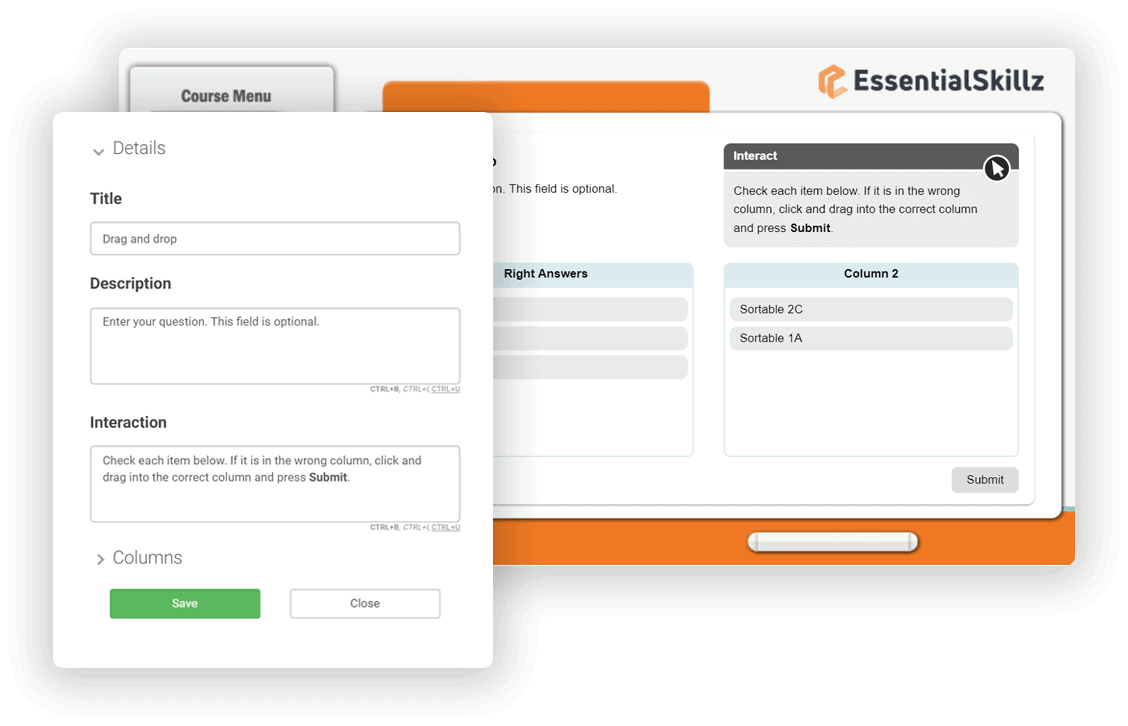 Fully customisable by you
Add your own scripts, images, videos, presentations and interactions – with no coding experience required. Use our suite of templates to make our courses your own, delivering highly relevant training to your organisation at no extra cost.
We can brand our training with your unique corporate identity to make your users feel right at home throughout the training journey.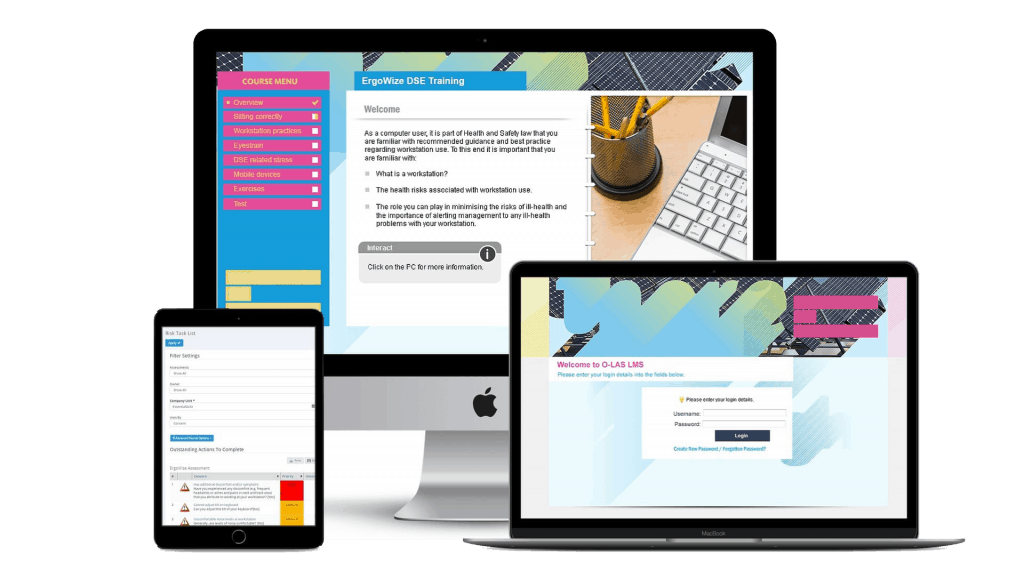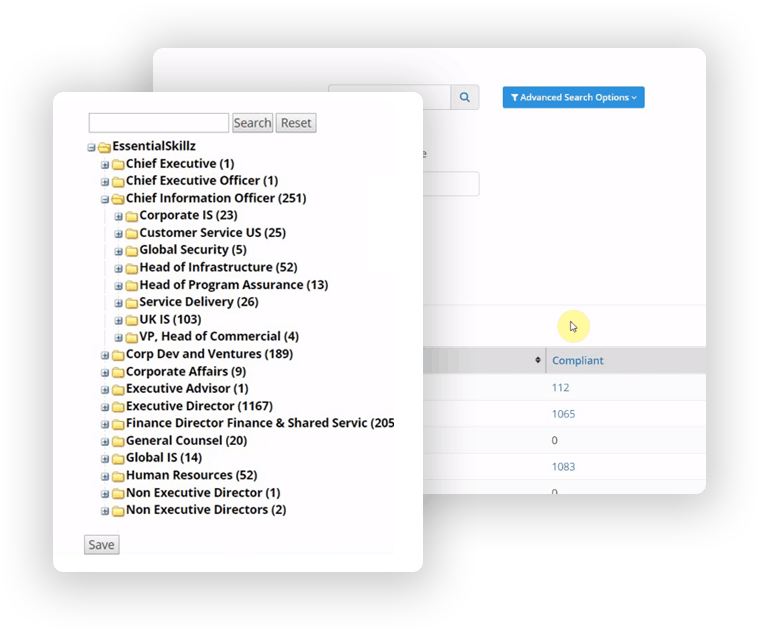 You can deploy this course using our compliance platform. Alternatively, you can deliver this course, with all its key features, directly from your third-party LMS.
Identify, prioritise and resolve risk with a solution that makes your entire risk management process simple.
A versatile in-built authoring tool that allows you to create interactive and engaging training courses at no extra cost.
Full Health & Safety Pack Courses
Organisations around the world depend on EssentialSkillz for high quality compliance software and eLearning to increase compliance and reduce people risk. Start your journey with us today.