Risk assessments are a fundamental requirement for businesses. Employers who are unaware of the hazards and risks within their organisation may be putting their employees, customers, the general public and their business in danger.
A work[lace risk assessment is a systematic process of examining a particular work-related job, task or activity, to identify any possible hazards and the risk of someone being injured.  A risk assessment should also include any controls needed to eliminate or reduce any risk.
The Health and Safety Executive (HSE) states that a risk should be assessed: "every time there are new machines, substances and procedures, which could lead to new hazards."  Additionally, the assessment must be 'suitable and sufficient'.
As employers, you have a legal duty to protect the health and safety of your workforce.  Under the Management of Health and Safety at Work (MHSW) Regulations 1999, both employers and self-employed workers are required to make an assessment of the health and safety risks arising from work activities.
The Regulations state that employers carrying out a risk assessment must record any significant findings.  If a business employs more than 5 workers, these findings must be recorded in writing.
Other legislation that specifies the importance of risk assessments include;
Control of Substances Hazardous to Health 2002
The Manual Handling Operations Regulations.
The Control of Asbestos at Work Regulations 2002.
The Personal Protective Equipment at Work Regulations 1992
The Display Screen Equipment Regulations.
How do I perform a Workplace Risk Assessments?
An HSE Risk Assessments should be carried out by a competent and appropriately trained person within your organisation, who has the ability to identify hazards, categorise and evaluate risks.
The are 5 key steps that need to be taken to ensure that a suitable and sufficient assessment has been made;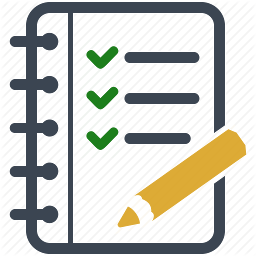 Identify any hazards.
Decide who might be harmed and how.
Evaluate the risks and decide on any control measures.
Record your findings and implement them.
Review your assessment and update regularly if appropriate.
When should an employer carry out a risk assessment?
Whenever a new job brings in significant new hazards. If there is high staff turnover, then the way new staff do their work should be checked against the risk assessment, and training provided in safe working practices if necessary

Whenever something happens to alert the employer to the presence of a hazard – for example, an unusual volume of sickness absence, complaints of stress and bullying, or unusually high staff turnover

In response to particular changes to the level of risk to individual

employees

– for example, where an employee returns to work after a period of long-term sickness absence; or

Where an employee is pregnant or breastfeeding and her work might involve a risk to her or her unborn child's health and safety. (Regulation 16, Management of Health and Safety at Work Regulations 1999).
For more detailed information regarding the importance of risk assessments and how to perform them, the EssentialSkillz Risk Assessment eLearning course explains effective risk assessment and management in the workplace.
The EssentialSkillz Risk Assessment eLearning course has been designed to introduce managers to the concept and importance of carrying out effective risk assessments, and their responsibilities to ensure that risks are appropriately managed. The course explains the difference between hazards and risks and demonstrates how to assess the likelihood and impact of a range of different risks.
The online course also highlights the role of recording risks, and of keeping those records up to date. When incidents do occur, investigating authorities are entitled to demand to see risk assessments, procedures and controls alongside the incident report.
The course demonstrates how to carry out a risk assessment that is appropriate for different types and sizes of business, exploring the five key areas that should be included in all risk assessments: the identification of risks; who is likely to be harmed; evaluation of risk; recording; and review.
Like all our courses, the EssentialSkillz Risk Assessment eLearning course can be customised to meet your needs, enabling your workforce to understand the specific approaches you have developed for your organisation. A designated course administrator can edit the text and images of the course, and link to organisation-specific documentation, all at no extra cost.
If you have less than 100 employees and require eLearning on a PAYG basis, why not use www.courses123.com to download the training you require to train your managers in Risk Assessment today.