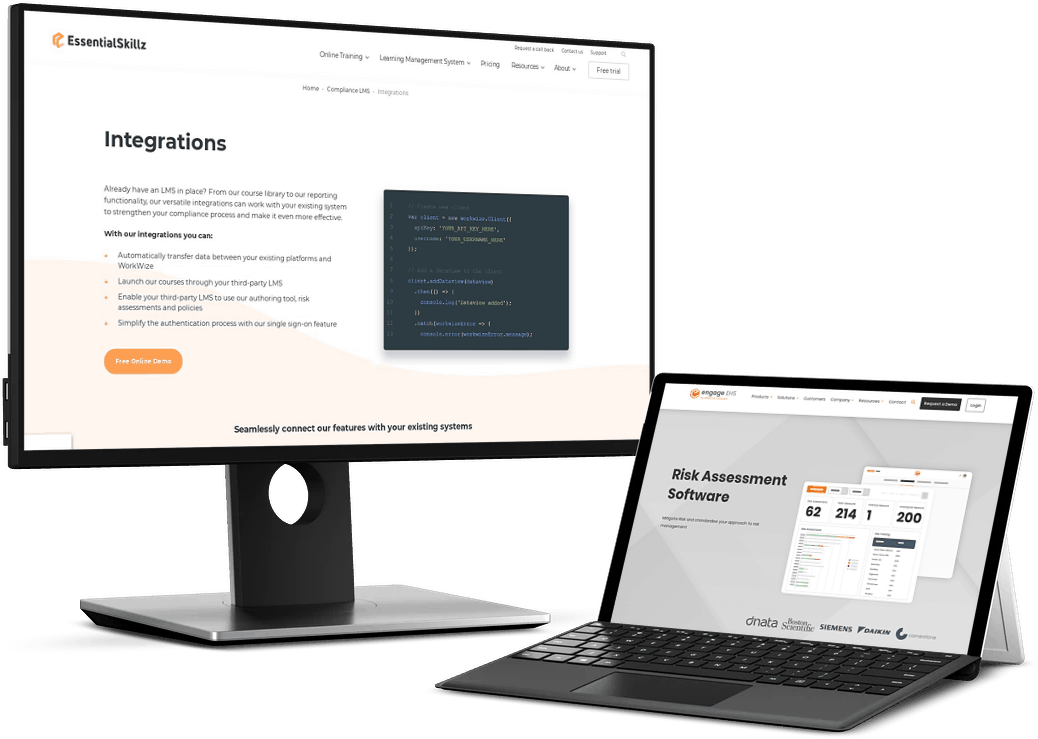 5 Benefits of Integrating your H&S Software and Training System
Fri, 27 March @ 10:30AM GMT
Sign up to the webinar below: Hosted by Engage EHS
Your registration will be sent to Engage EHS & EssentialSkillz.
We protect your personal information in accordance with our privacy policy.
Webinar Description
What to expect
Webinar Description
Using an integrated system means that you get a powerful, flexible tool for managing safety data, not half measures where certain features are not available to you.
This is why Engage EHS has partnered with EssentialSkillz, to bring you the best of both worlds. In this webinar, we will be giving you a first look at our brand new API integration with Engage EHS, a tool that will help you to centralise safety and e-learning in your business.
Join Engage EHS CEO Darragh Geoghegan and EssentialSkillz CEO Julian Roberts for this 30-minute webinar where they will take you through the 5 reasons you should integrate your management systems today.
What to expect
Register anyway and we will email you the recording, so you can watch it on-demand.